Nearly 800,000 people will experience a stroke this year, that is 1 stroke every 40 seconds. What is a stroke? Stroke is a type of cardiovascular disease. It affects the arteries leading to and within the brain. A stroke occurs when a blood vessel that carries oxygen and nutrients to the brain is either blocked by a clot or bursts. When that happens, part of the brain cannot get the blood (and oxygen) it needs, so it starts to die. A stroke can happen to anyone at any age.  80% of strokes can be prevented by reducing personal risk factors.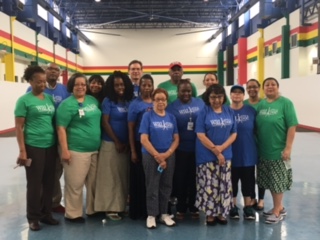 High blood pressure is a leading risk factor for stroke. There are other controllable risk factors for stroke. Do you know what they are?  Atrial fibrillation (AFib), high cholesterol, diabetes, smoking, diet and exercise. Let's take control.

Walk with a Doc is a walking program for everyone interested in taking steps for a healthier lifestyle. In addition to the numerous health benefits, you'll also receive:
    Healthy snacks
    Healthy lifestyle tips
    Blood pressure screening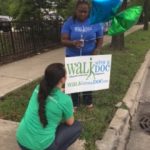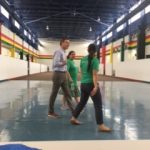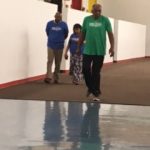 This program was started in Columbus, OH in April of 2005 by Dr. David Sabgir and has now expanded throughout the world. You don't need any special gear and there are no special rules. Just put on a pair of comfortable shoes and walk alone, with friends, a partner or family or with a group. It's a personal preference.