Dr. Supriya Thiru (Thirunarayanan), MD is a practicing neurologist in Plano. She is a huge fitness enthusiast and educates her patients on the importance of nutrition, healthy eating and increasing physical activity. She also likes to motivate friends and family to do regular exercise.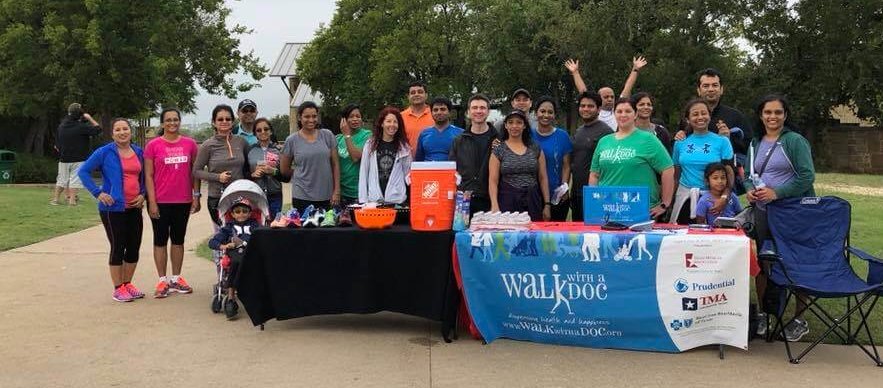 She takes time to work out 4-5 times a week consistently. Dr. Thiru says the toughest athletic/sport activities that she has done so far are: Triathlon in September 2016, Half Marathon in April 2017 and a 62 Km bike rally in July 2018. She started training regularly about 5-6 years ago.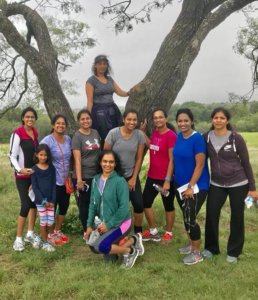 Fitness does not mean you have to do rigorous activities. If your health permits, you can push yourself to do more. But any moderate intensity physical activity to keep the body moving is beneficial. Find what you enjoy the most- walking, running, swimming, dancing, tennis, biking or yoga. Any aerobic activity that makes your heart beat faster can improve your endurance. Just brisk walking 30 minutes a day, can improve your health significantly. It is also important to mix up exercises to increase endurance, strength, balance and flexibility.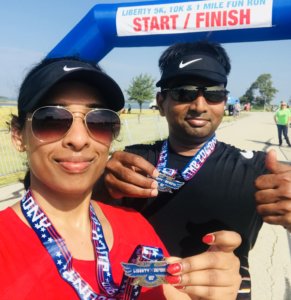 A journey of a 1000 miles always begins with a first step. So start moving, Find the activities you enjoy and can be sustainable. According to the American Heart Association, walking has the lowest dropout rate of any physical activity. Think it doesn't do any good? Think again. Walking is low impact; easier on the joints than running. It is safe – with a doctor's okay – for people with orthopedic ailments, heart conditions, and those who are more than 20% overweight. In addition, research has shown that you could gain two hours of life for each hour of regular exercise! That quick stroll around the block seems a little more worthwhile now, doesn't it?
Walk with a Doc is a walking program for everyone interested in taking steps for a healthier lifestyle. What better way to start your weekend than on your feet making strides to help your heart and improving your general health to live longer! While you walk at your own pace, you'll have the opportunity to have questions answered by local physicians.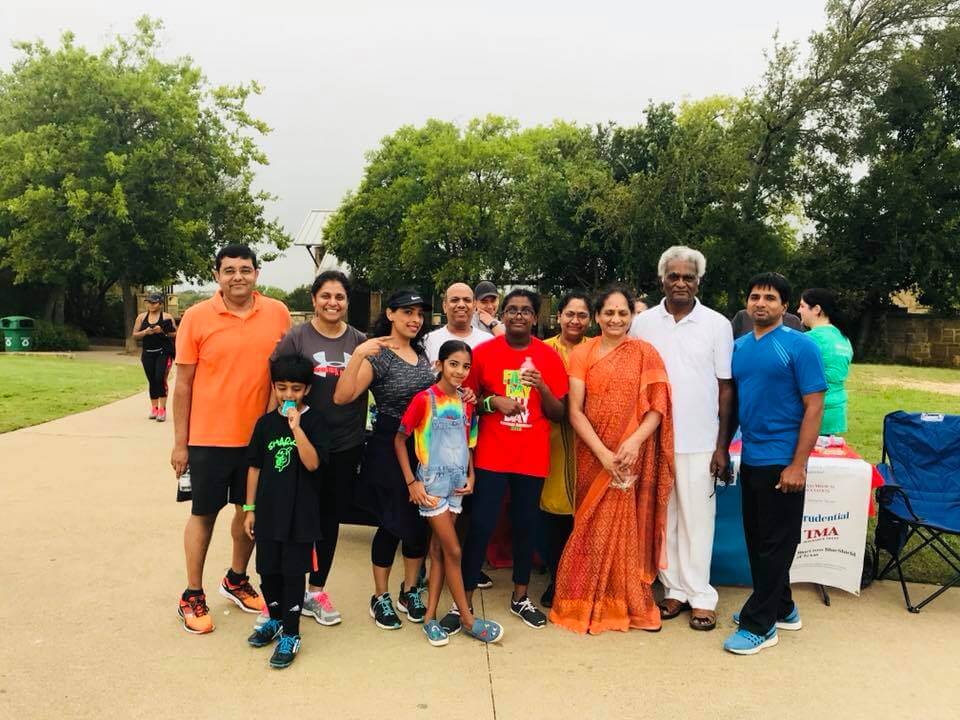 You don't need any special gear and there are no special rules. Just put on a pair of comfortable shoes and walk alone, with friends, a partner or family or with a group. Come join this community program led by Dr. Supriya Thiru, MD in Plano at Arbor Hills Nature Preserve.