Renew your Walk Chapter
Thanks for renewing your Walk with a Doc Texas program! We're so excited to walk with you for another year as you continue to have an impact on the health of your community. Please complete the information below to renew your chapter and be eligible for merchandise funding, courtesy of the Texas Medical Association!
As a reminder, all memberships include:

Step 1: Complete the renewal form
Sign Online:
Fill out the form below or click here to open it in a new window. Make sure you read and complete all 3 pages of the form. Once you complete the final page (the Walk Census) a blue "click to sign" button that looks like this will appear.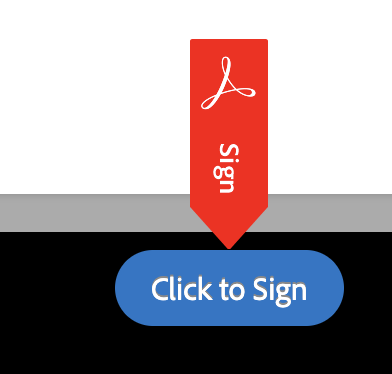 Or Print the Form:
Step 2: Update your Attendance
In order to be eligible for merchandise funding, make sure you've filled out the post-walk survey for each of your walks. If you aren't sure which months you've completed the form, let us know and we'll send you a list.
Step 3 (Optional) Become a Premier Partner
Maximize your impact!
Become a premier partner for an additional $2,500 per year for the following benefits: