Gydytojų užimtumas be galo didelis, o pacientų eilės driekiasi visą dieną. Siekiant gerinti šeimos gydytojų ir pacientų ryšį, skatinti jų bendravimą, aktualių sveikatos klausimų aptarimą, didinti pacientų fizinį aktyvumą vaikščiojant, Kaunas pirmasis Lietuvoje jungiasi prie pasaulinės gydytojų ir pacientų pasivaikščiojimo iniciatyvos "Walk with a doc".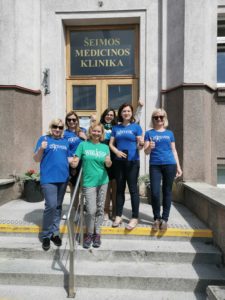 Iniciatyva "Walk with a doc" prasidėjo 2005 m. Jungtinėse Amerikos valstijose ir netrukus išplito po visą pasaulį. Pagrindinis šio masinio projekto tikslas – skatinti gyventojus būti fiziškai aktyviais bet kokiame amžiuje ir taip gerinti jų sveikatą bei gerovę. Gydytojai kviečia savo pacientus trumpam pasivaikščiojimui po miesto parkus, bendrauja su jais, aptaria individualias sveikatos problemas ir dalinasi sveikatos gerinimo patirtimi.
Prie šios pasaulį užvaldžiusios iniciatyvos, kuri mūsų šalyje skambės kaip "Eik ir sveik",jungiasi ir Lietuvos sveikatos mokslų universiteto ligoninė Kauno klinikų Šeimos medicinos klinika. Planuojama, kad 120 gydytojų ir rezidentų kartą per mėnesį suburs savo pacientus bendram sveikatos gerinimo tikslui.
Pirmasis "Eik ir sveik" pasivaikščiojimas, skirtas Kauno klinikų Šeimos medicinos pacientams, vyks jau rugpjūčio 24 d. 12 val.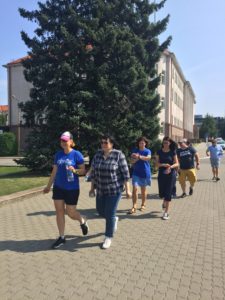 Susitikimo vieta – prie Kauno klinikų Šeimos medicinos klinikos įėjimo.
Doctors 'employment is incredibly high, and the patients' queues last for a full day. In order to improve the relationship between family doctors and patients, to promote their communication, discuss relevant health issues, and to increase the physical activity of patients while walking, Kaunas is the first in Lithuania to join the global walk and doctors walk and walk initiative.
The "Walk with a Doc" initiative started in 2005. In the United States and soon spread around the world. The main goal of this massive project is to encourage people to be physically active in any age, thereby improving their health and well-being. Doctors invite their patients to take a short walk through city parks, interact with them, discuss individual health issues and share experiences about health improvement.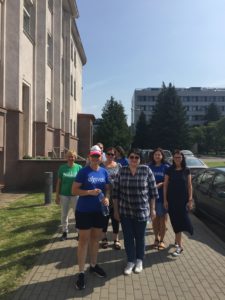 The Clinic of Family Medicine at the Kaunas Clinic, affiliated with the Lithuanian University of Health Sciences Hospital , is joining the initiative that has taken over this world, which will sound like "Eik ir sveik" in our country . It is planned that 120 physicians and residents once a month will bring their patients together for the purpose of health improvement.
The first "Walk and Go" walk for patients from the Family Clinic of Kaunas Clinics will take place on August 24. 12 hours
The meeting place is at the entrance to the Clinic of Family Clinic of Kaunas Clinics