Health Benefits of Walking
Walking is one of the BEST things you can do for your overall health. It's low impact, safe (with a doctor's okay), and free! Many diseases, conditions, and ailments can be prevented or even healed by participating in regular physical activity. Fortunately, even moderate-intensity aerobic activity such as walking can provide these incredible health benefits.
Physical Health Benefits
– Helps maintain a healthy weight
– Lowers risk of heart disease & stroke
– Lowers risk of several types of cancer
– Regulates blood pressure & cholesterol
– Helps prevent and manage type 2 diabetes
– Helps ease arthritis pain & stiffness
– Strengthens muscles & bones
– Lowers risk of falls
Mental Health Benefits
– Reduces stress & anxiety
– Lowers risk of depression
– Improves mood
– Helps you sleep better
– Improves energy levels
– Improves cognition & creativity
– Lowers risk of dementia & Alzheimer's
– Improves overall quality of life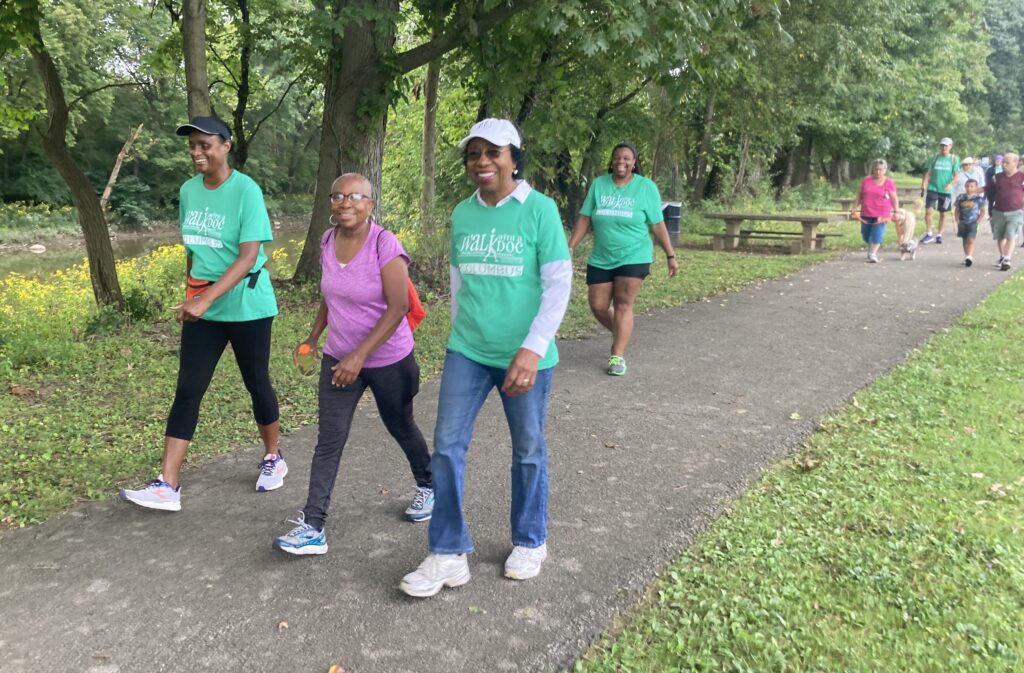 "Walking is the best medicine."
-Hippocrates
-H
How often should you walk?
The

CDC

recommends that adults should aim for 150 minutes of moderate-intensity aerobic activity per week (about 20-30 minutes per day)
What is considered moderate-intensity activity? Use the "talk test" – if you can talk, but not sing, you're at the right pace.
Pair with two days per week of muscle-strengthening activities.
Children should participate in 60 minutes of physical activity daily.

Ways to get active
Find things you like to do. Whether it's walking, swimming, cycling, hiking, dancing, etc, all forms of movement count!
Have an accountability partner – include your family, friends, and pets, or join a local Walk with a Doc group.
Find ways to incorporate movement into your daily activities:

Walk to work, or start & end your work day with a walk
Take the stairs instead of the elevator
Park further away in the parking lot
Host walking meetings or phone calls
Move during TV commercial breaks

Doctor's Orders!
Whether it's for the mental or physical benefits, we hope you're inspired to take a walk today. Our doctors would love to walk alongside you at a local Walk with a Doc event soon.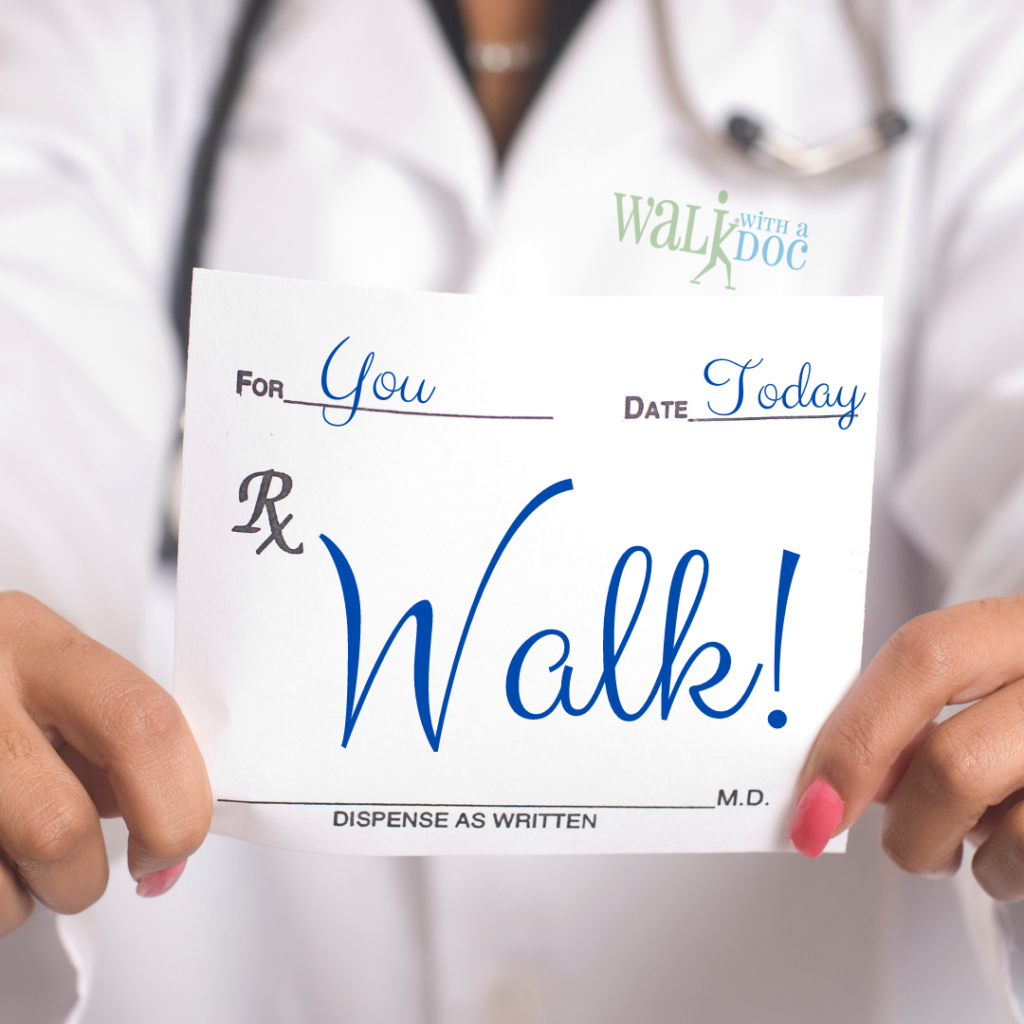 Share with a Friend:
Feel free to share this page and use the materials below to invite family and friends to do the "miracle drug" of walking.