Walk with a Doc: Inspiring Communities through Movement and Conversation
With an aim to make health and happiness accessible to everyone, Walk with a Doc offers free doctor-led walking groups in communities around the world. These ongoing events allow participants to safely walk, learn about current health topics, and meet new people. Take a STEP toward better health and join a walk near you, or let our team help bring the program to your community with local doctors, medical students, or health professionals.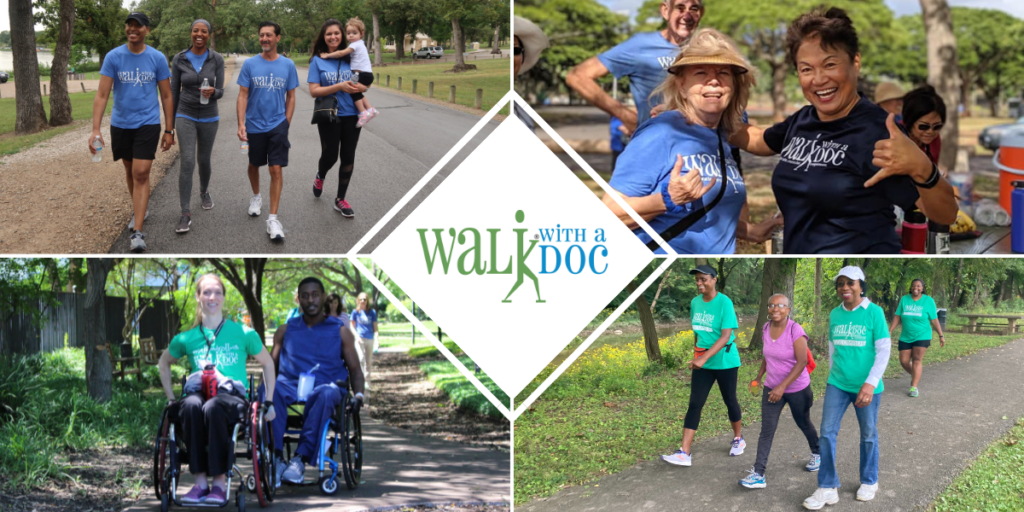 About Walk with a Doc
Find a location near you
Click on the map locations below to learn more about upcoming walks.
Enter your location to find the closest walk to you!
Shop Walk with a Doc