Virtual Walking Opportunities
While our volunteer doctors would love to have you join them at an in-person Walk with a Doc event, we know that's not always possible. We want to encourage you to establish a regular walking routine on your own or with a friend/family member (for 100 different reasons). Check out these opportunities for you to get connected and walk with us virtually!
EverWalk Challenge: Sep – Oct 2023
We're excited to join our friends at EverWalk for their virtual walk challenge throughout September and October. Get ready to spend two months walking together, encouraging each other, having fun, and raising some money for two nonprofits that are getting millions of people around the world up and moving. We hope you're able to join us!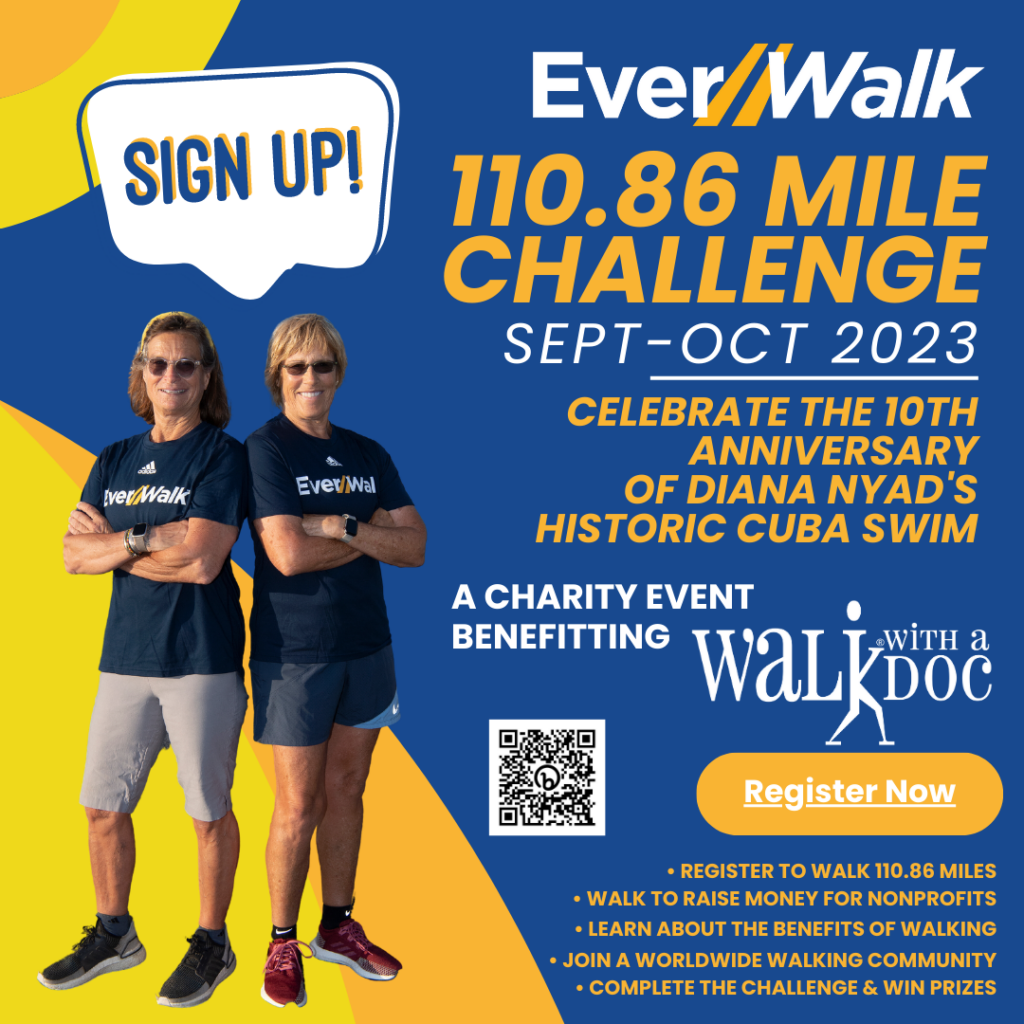 Walk At Home
We partnered with the incredible team from Walk at Home to create this fun walking workout. Join Dr. David Sabgir (founder of Walk with a Doc) and Dr. Natalie Gentile (Walk Leader in Pittsburgh) for a two-mile walk in the comfort of your living room.
Join our Facebook Group
Connect with other walkers from around the world in the Walk with a Doc Facebook group! Introduce yourself, share pictures from your walk (selfies, nature, and dogs are all welcome) and comment on other's posts to share words of encouragement.
Health Videos for Your Walk
Our doctors have put together a series of short videos on various health topics for you to watch or listen to before/during your walk at a local park or in your neighborhood.