Walk With A Doc: Madison, WI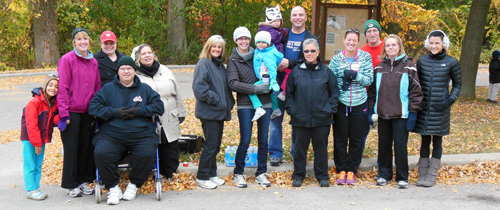 Madison Parks is pleased to begin a local chapter with the Walk with a Doc program.
Walk with a Doc is a free program for anyone interested in taking steps for their health by enjoying a refreshing, rejuvenating walk in the park. Walk with a Doc was founded in 2005 by Columbus, Ohio cardiologist David Sabgir, as a way to encourage healthy physical activity, with the goals of reversing the consequences of a sedentary lifestyle and improving the health and well-being of our country. The Walk with a Doc program now has chapters in 19 states. The Madison Parks chapter would be the first in Wisconsin!
The organized walks will start in a Madison Park and will be led by a local doctor. The walks will be held at all times of the day: morning, afternoon, evening; weekday/weekends.
The physicians, specialists and healthcare professionals will provide:
a 5 minute talk at the beginning of the event about a health topic of their choice.

lead the walk and answer questions from participants.
Each walk will be approximately 30-45 minutes. People of all ages and abilities are invited to participate. Attendees are encouraged to bring family members, friends, and neighbors to this great event.
Upcoming Walks:
Need more information? Click Here!
Saturday, October 19th @ 10:00 AM
Warner Park- Dog Park
Lead Physician: Dr. Mon L. Yee, MD
Topic: Walk with a Doc & a Dog- Learn about your health and your dogs!
Join your physicians and other people looking to improve their health at our Walk With A Doc program in Madison.