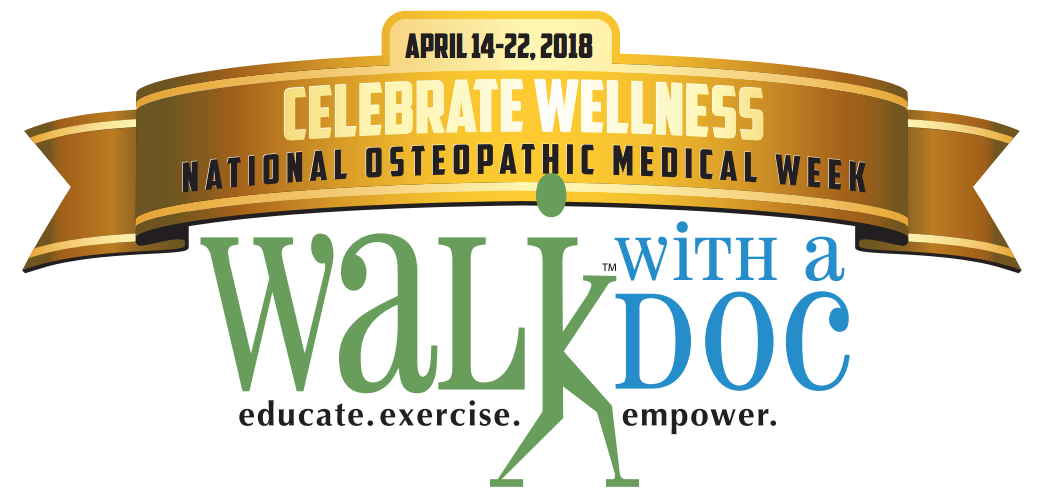 Walking is one of the easiest ways to help promote good health, and hosting a Walk with a Doc event to celebrate National Osteopathic Medical Week is an excellent first step to increasing community engagement that helps to address a number of population health issues such as obesity, hypertension, diabetes, and heart disease.
Walk with a Doc has partnered with the Northwest Osteopathic Medical Foundation to provide you with a few simple, easy-to-use tools to promote your event, and put your best foot forward in recognition of National Osteopathic Medical Week.
Thank you for your commitment to transform the health of your community!