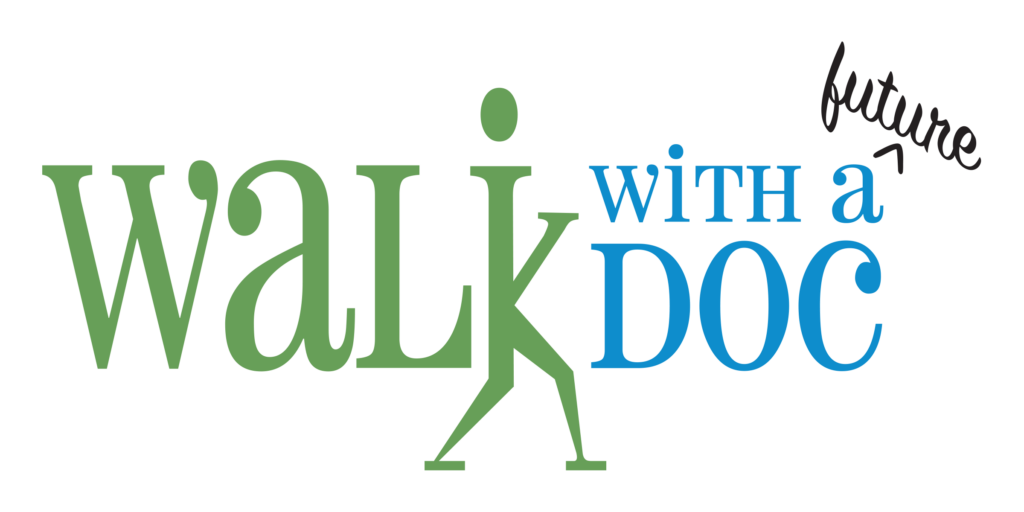 Did you know that there's a branch of our program called Walk with a FUTURE Doc led by medical students? These students step out of the classroom and volunteer their time to walk with community members and teach them important health information that they're learning in school.
Here's what medical student Taylor Wilson has to say about the impact of their Walk with a Future Doc program in Saint John, New Brunswick…
"Our chapter of Walk with a Future Doc started in September of 2022. On our first night we had a total of 18 walkers, and have since welcomed 112 different participants onto the track, with groups as large as 50 in the winter months. Our team meets every Tuesday evening from September-April to learn about health and enjoy a self-paced walk on our indoor track.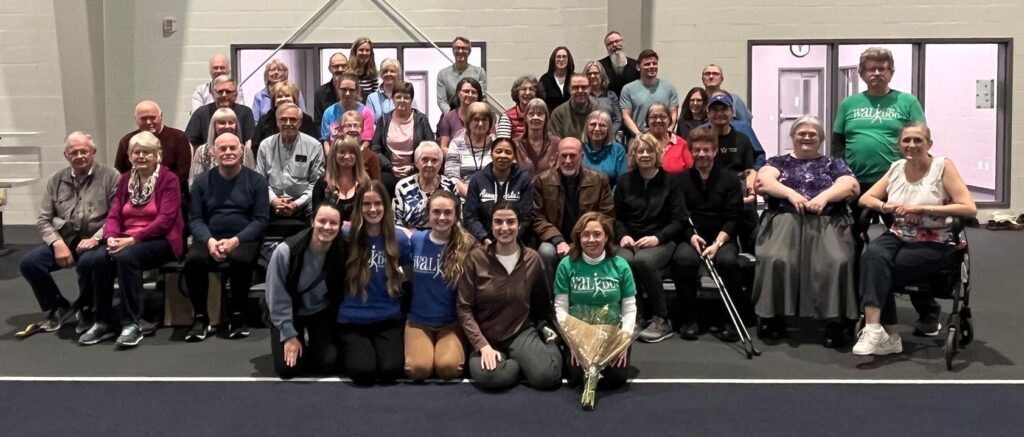 We are so thrilled to hear the fantastic feedback from our participants, some of which I wanted to share:
I don't know who was able to get my mom out of her apartment to go on a walk, let alone who got her to do it and actually SMILE, but whoever it was, they are a GOOD person.
My favourite part about these walks are getting to socialize. I reconnected with so many people I used to know as a young adult and it's great for my mental health.
Well, I was hesitant about going to the "Walk with a Future Doc" last night… but I am glad I went! I ended up doing 18 laps around the track and felt pretty good. I slept great last night also, which is a big win too!
You don't know how much I needed this tonight.
It's great to be able to walk inside in winter months and get out and connect with people. The students are so friendly and knowledgeable. Love the program.
Thank you so much for getting me more motivated to walk more throughout the week.
I truly enjoyed just being able to walk safely in the colder months. The talks were just a bonus.
It's so much easier to get motivated to exercise/walk in the group sessions than on my own.
I can't tell you how this program pleases me. I'm a nurse with a passion for geriatrics. This program is important on so many levels and I'm sure could be expanded. There is certainly a need. Thank you!"
-Taylor Wilson, 3rd-year medical student at Dalhousie School of Medicine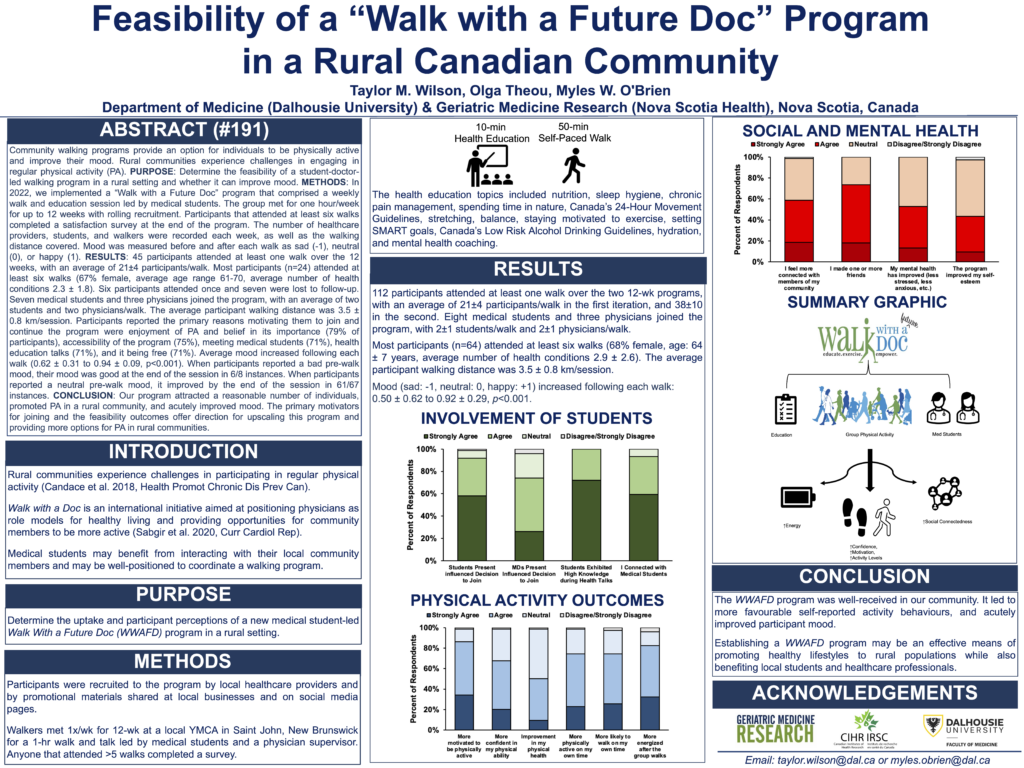 With the emphasis that these students are putting on preventive medicine and community health, the future of healthcare is bright indeed!