Good morning! Thank you all for joining us today. As we've seen an increase in heart-related issues with the surge of COVID, finding easy ways to support a heart healthy lifestyle is important to us and our followers at Walk with a Doc. We've rounded up an incredible panel of physicians to dive into some amazing strategies to support a more heart healthy lifestyle.

Check out a few of their motivational quotes and watch the full video below!

Dr. Sabgir: There is no doubt that walking, or any regular physical activity, is by far the best thing we can do for our health… I've really seen people do well when they focus on these small goals. When you break it down to everyday little changes, like walking one more block or taking the stairs, it's much less overwhelming. "Chunk it down" seems to be the key to success. Plus, instead of leaning into it with something you should stop doing, I think it's more fun and more powerful to think about one to two new habits to pick up to start doing that we can all use to make us heart healthier.

Dr. Dunbar: I would totally agree with the premise of thinking of it as a positive rather than a negative. I think we just intuitively do better if we add rather than think about what we're taking away.

Dr. Bukhari: When I try to help people modify their behavior, I tell them they can't go from A to Z overnight. They have to go through every other letter of the alphabet. And so, I talk about small steps, and those small steps make the final goal achievable. In fact, when people make progress, when they go from A to B to C, I think it gets them excited and they see that they're making progress and they want to continue.

Dr. Wee: One of the things I tell families is to go outdoors, go swimming, do something fun that the whole family can do, and strengthen those family bonds, especially now during COVID.

Dr. Fitzpatrick: I like to encourage people who are a little concerned they can't walk the distance to think about dancing. Because dancing is fun. Most people like music. You can find the tune that really gets your foot tapping and get a few minutes of dancing every day if the walking feels like it's too much for you.
Watch the full video here:
We'd like to say thank you to our Aloha Adventure partner, Fresh Avocados – Love One Today as we work together to inspire and support those in their journey to better heart health. Fresh Avocados – Love One Today is a leading source of the healthiest reasons and tastiest ways to enjoy fresh avocado.
Celebrating Black Champions of Movement
To celebrate Black History Month, we're highlighting 5 Champions of Movement who have inspired their communities through the power of walking together! Click here for the full blog post.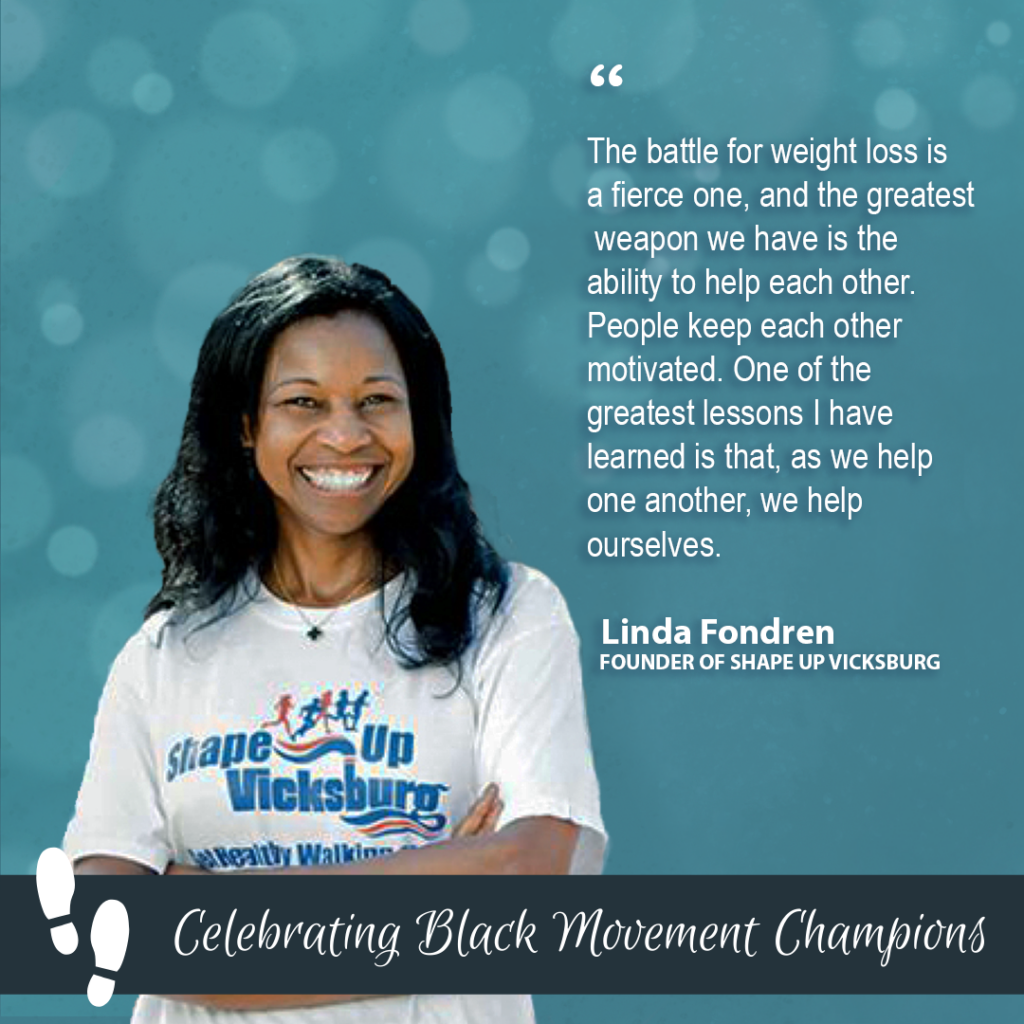 Welcome New Walk Chapters!
Co-Branding Sponsor: Greenacres, FL, Conviva Care Center
Austin, TX, Texas Children's Pediatrics – Sponsored by the TMA
Raleigh, NC, Advance Community Health
San Antonio, TX, University of the Incarnate Word – Sponsored by the TMA
Valongo, Portugal, USF Valongo – Supported by the Walk Challenge
West Union, OH, Adams County Regional Medical Center