Tell us about yourself!
I am a primary care physician who is Board-Certified in family practice and lifestyle medicine. Passionate about the intersection of medicine, food, and nutrition, I trained as a chef and a health coach at the Natural Gourmet Institute for Health & Culinary Arts and the Institute for Integrative Nutrition following completion of his medical degree.
Why did you decide to pursue a career in nutrition?
Because we can prevent 80% of all chronic lifestyle-related diseases
What is your overall philosophy toward nutrition and a healthy lifestyle?
Eat food, not too much, mostly plants – Michael Pollan
What are your top 3 bits of health advice?
Eat a whole foods plant-based diet
Move a little every day
Practice self-care and reinforce relationships
What is your favorite cookbook?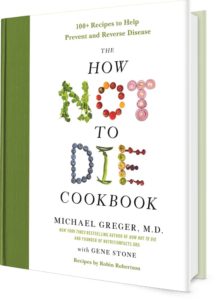 How Not To Die Book and Cookbook by Michael Greger, M.D.
Is there anything else you'd like to share?
Visit www.chefdoczhu.com for more information on Dr. Colin Zhu!