Tell us about yourself!
I received my PhD in nutrition and a masters in exercise physiology from The Ohio State University. I worked for Abbott Nutrition for 25 years and am now teaching nutrition at Ohio Wesleyan University and Culinary Medicine to a number of different groups in Central Ohio.
Why did you decide to pursue a career in nutrition?
While I was in graduate school studying pharmacology I discovered I really didn't want to spend my future in a laboratory running different kinds of analyzers with little social interaction or connection. A colleague suggested I consider nutrition as a career. She said it was the perfect mix of science and people. 39 years later and I still agree with her.
What is your overall philosophy toward nutrition and a healthy lifestyle?
Proper nutrition during pregnancy and throughout the lifespan has an impact on your health and function. There is a great deal of evidence that several different healthful eating patterns can help you maximize health and function. You can pick one that best fits your lifestyle and taste preferences. Choose from the Mediterranean Diet, the DASH diet, a healthy vegetarian or even vegan diet where you eat plenty of fruits and vegetables, whole grains and legumes but with room for a little of everything you like.
Get back in the kitchen, learn to cook new recipes and share these with family and friends. Slow down and savor the experience.

What are your top 3 words of wisdom?
1) For those looking to lose a little or a lot of weight, reducing calories is the primary road to success. Most adults can't exercise enough to reach their weight loss goals just from exercising. Exercise is still very important but the evidence shows that most weight loss is from cutting down on calories. However, exercise is very important for weight maintenance so exercising during weight loss helps you build your capacity for exercise. It is also a great stress reliever and distraction. As the American Heart Association puts it, "You can't outrun a bad diet."
2) If you are not cooking at home, commit to doing it more often. Take a class, watch videos of healthful cooking classes, buy a new cookbook, but get back in the kitchen. Learn to cook once but eat twice (or more). Prepare enough so that there is another meal that week or put future meals in the freezer for later in the month. We are seeing new generations who have very limited cooking skills which is not good for the future health of the next generation.
3) Learn to eat and prepare more fruits, vegetables, whole grains and legumes as you expand the plant-based foods in your diet. Explore your local Farmer's market or, better yet, grow your own when weather permits.
What is your favorite nutrition resource?
The American Institute of Cancer Research has excellent resources for healthful eating and living. The lifestyle recommendations for preventing heart disease, diabetes and cancer are fairly similar. The New American Plate is an eating plan we all could benefit from and enjoy. What is special about this organization is its Continuous Update Project. This is where a group of top researchers continuously reviews the research that is being published and updating their recommendations for cancer prevention related to diet, nutrition, and physical activity as new data comes out.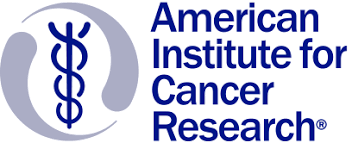 Is there anything else you'd like to share?
There is new research in nutrition coming out every day. Sadly, there is a great deal of fake news in this area. Be cautious about what you read or believe. Rely on organizations like the American Institute of Cancer Research, American Diabetes Association, Academy of Nutrition and Dietetics, or the American Heart Association who will review the data and make changes in their nutrition recommendations based on all the data available. We know the basics of a healthful diet so it is unlikely that anything all that revolutionary will be discovered. The challenge is getting people to follow what we already know to be healthful. Remember, dietitians are the food and nutrition experts. Seek one out.