As a registered nurse, Mitchell Dent devoted his life to helping others improve their health. He applied these same principles to his day-to-day life by maintaining an active lifestyle – playing basketball and running marathons in his free time.
As time went on, Mitchell developed issues with the cartilage in his knees and had double knee surgery to correct it. Even after his surgery, he continued to run as much as he could until his knees became so worn out that he was not able to. In 2015, his life was changed when he had a stroke that affected his short-term memory.
After years spent learning about science and memorizing medical terminology to become a nurse, Mitchell's memory loss made him unable to keep his job. Despite it all, he knew that he needed to look for ways to act on his passions for health, activity, and helping others. He turned to his local Walk with a Doc program and a weekly stroke support group.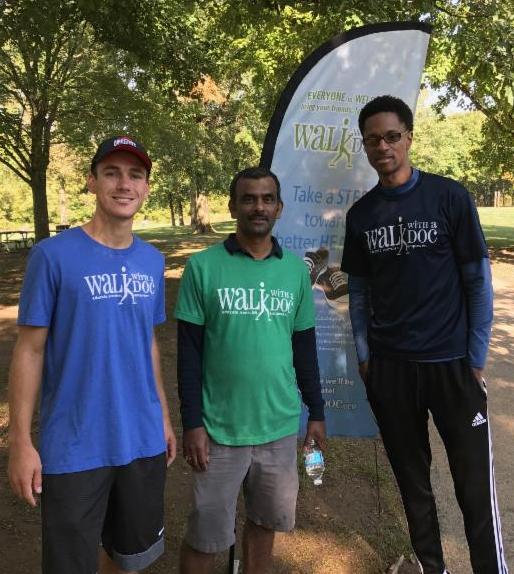 "With a background in food and nutrition science, I've been around health my whole life. Once I found out that there was a program where I can get exercise and learn from a doctor, I knew that Walk with a Doc was perfect for me," Mitchell said.
Mitchell says that finding ways to give back has been an important part of his recovery. For years, he volunteered every week at the hospital where he was a stroke patient.
"I talk to patients who are sitting in their beds just like I was when I had my stroke and I am able to give them helpful advice and motivate them through my experiences."
Mitchell has participated in Walk with a Doc for many years because he loves the physical benefits of walking, as well as getting out in nature and connecting with other group members. His Walk with a Doc journey started at Highbanks Metro Park and he went on to attend and volunteer for the Columbus Neighborhood Walking Clubs returning this May in locations around Columbus.
Are you ready to get moving for better health? Find a Walk with a Doc location near you here.